Spring Twist Hair: Lightweight Natural Styles of 2020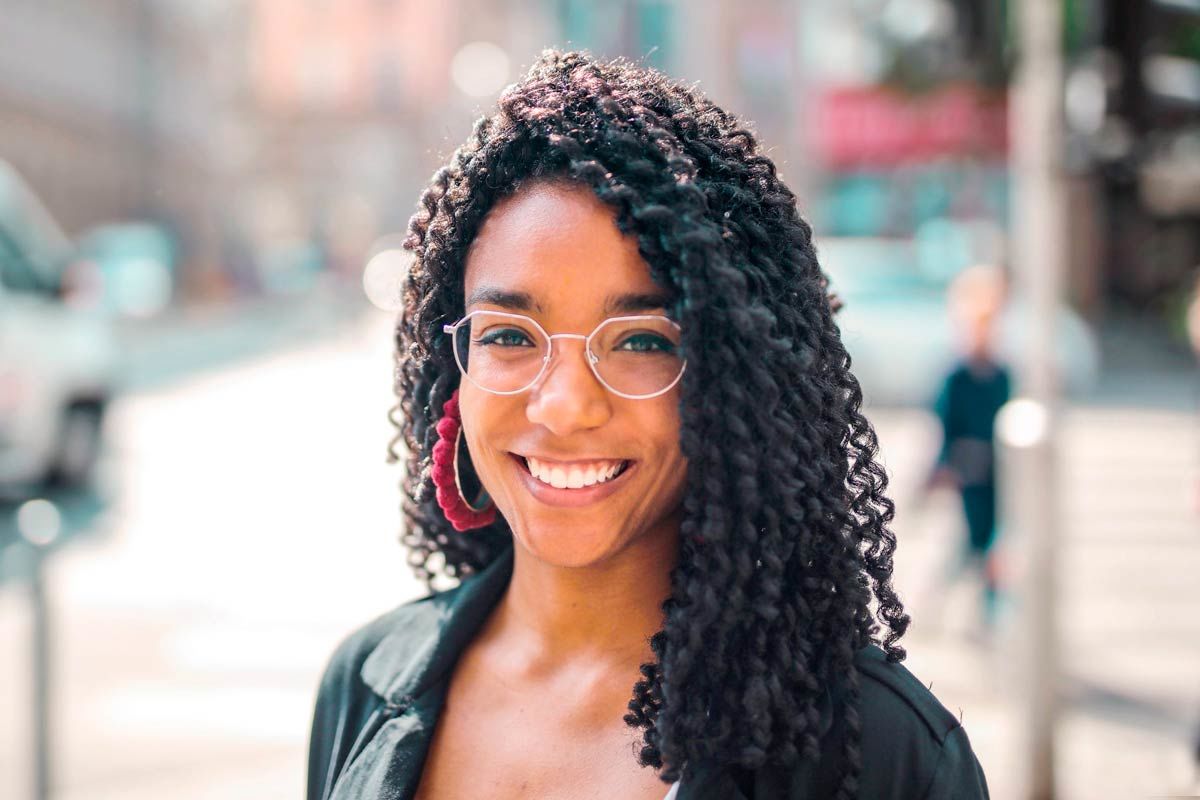 Spring twist hair is the last word in braiding and natural hairstyles, and that's absolutely deserved! The year has just begun, yet it has already given life to lots of new protective styles, and this one is just lit. Besides an amazingly cute appearance, spring twists come with whole lotta benefits for natural hair. Spoiler: protective styles have never been so lightweight and, erm, protective.
This trend is getting pretty huge now, so we can't let our natural-haired goddesses miss it. Ahead, you're going to learn all the basics about the new natural style. And, of course, we won't leave you without mindblowing hair-inspo!
What Is Spring Twist Hair?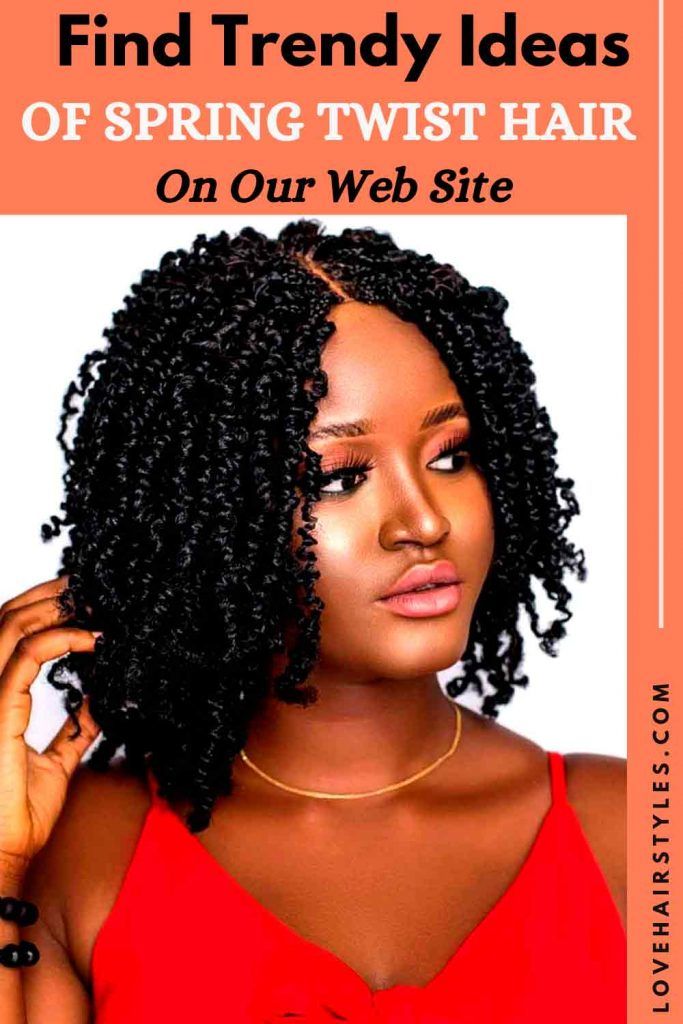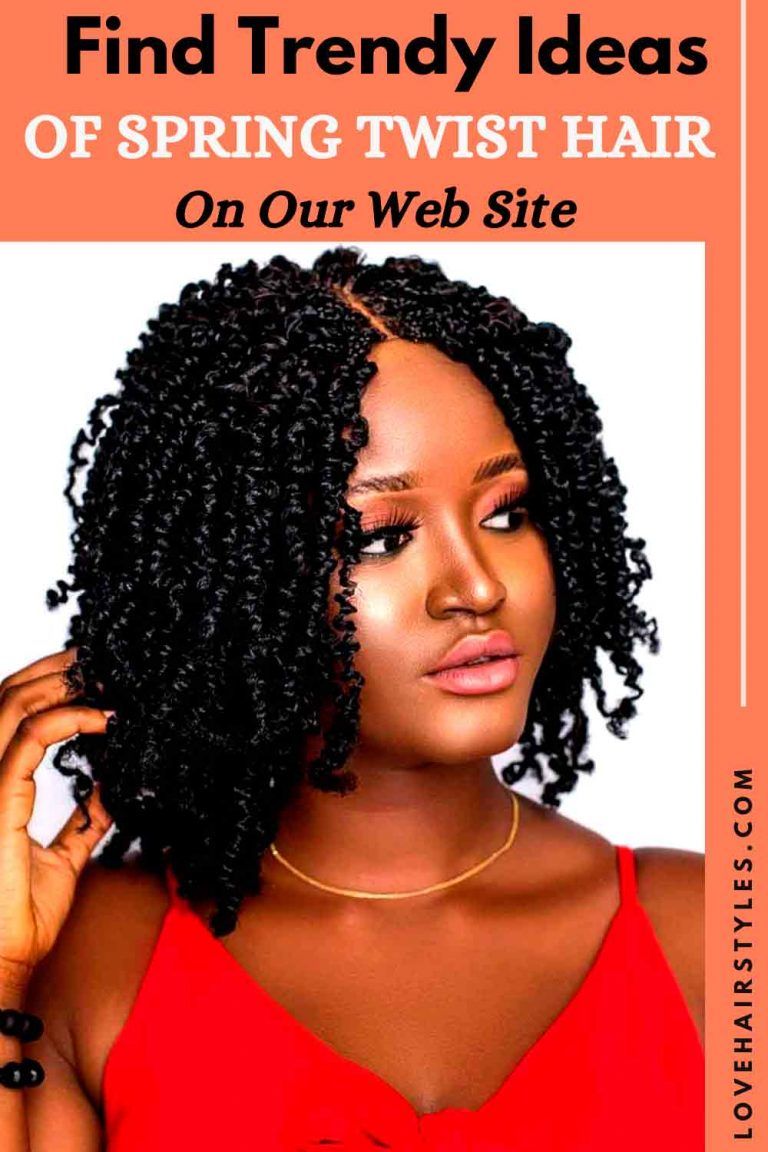 Credit photo: instagram.com/wigsbygaga
First things first, you need to know what spring twists are, as well as how they differ from other natural hairstyles. Well, it's all about the texture and weight: the installed twists are so light that they spring once you give it a slight tug (that's how the style got its name though). And the result is dazzling: lots of cute little twisted coils hug one another with tons of shine in the hair.
Tip: Girls sporting dramatic Senegalese twist styles can switch to springs to finally give their scalp and hair some rest.
How To Spring Twist On Natural Hair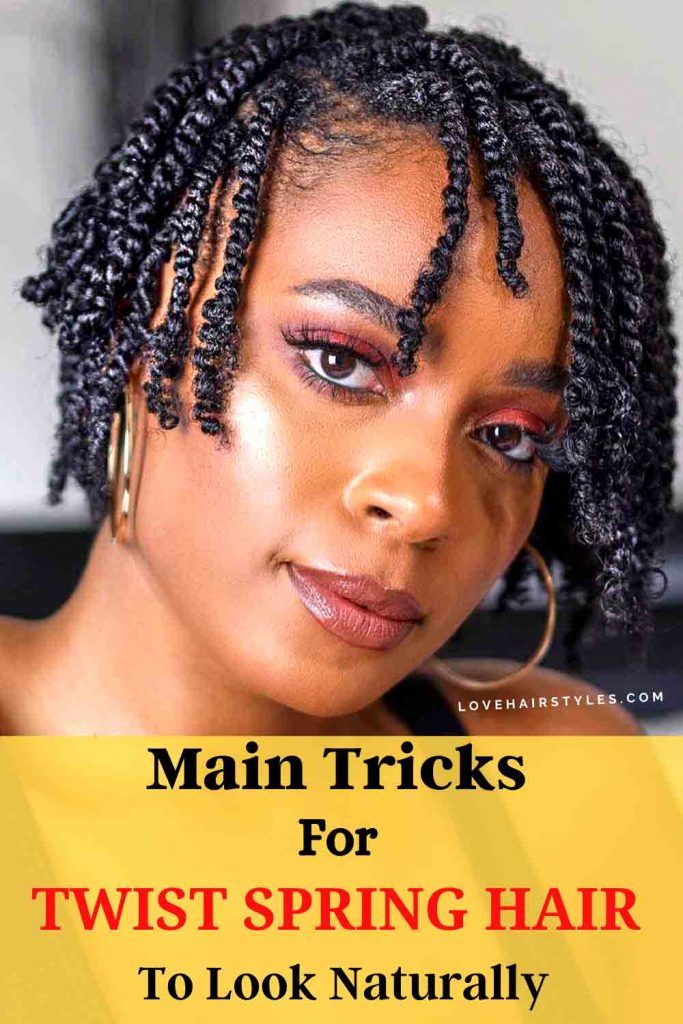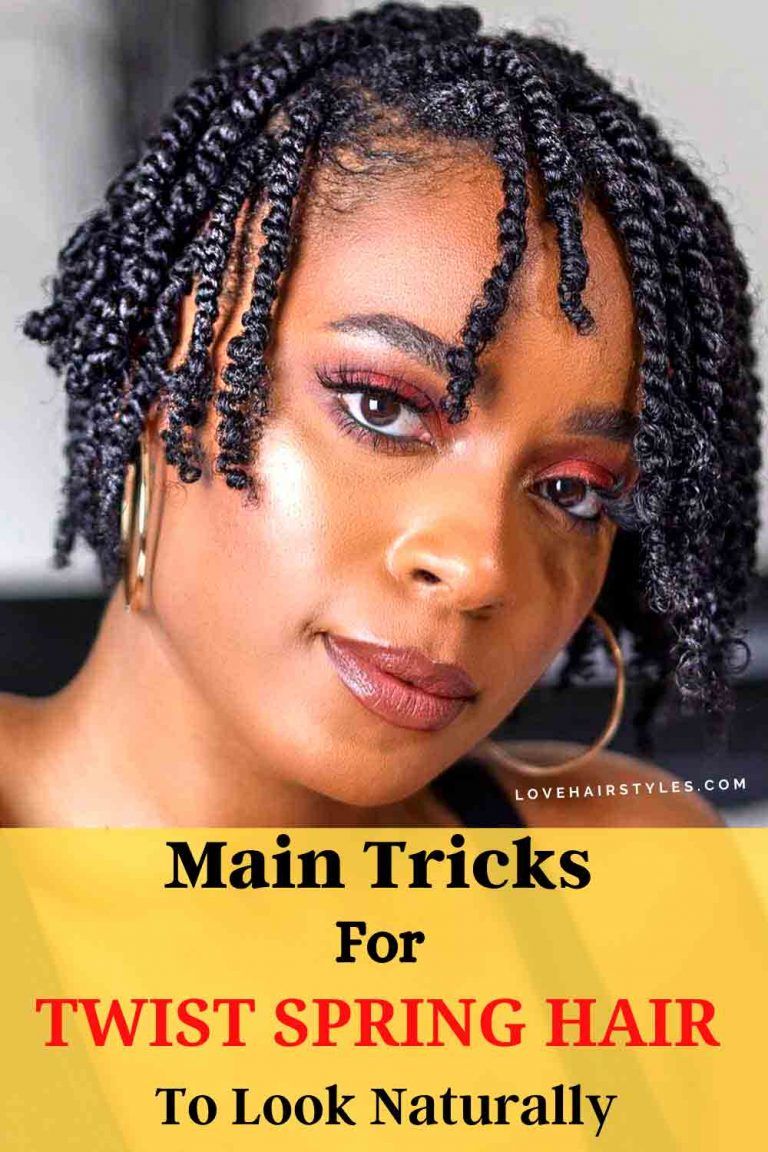 Credit photo: instagram.com/jd_winters
As much as we'd love to say this natural hairstyle has nothing to do with other protective styles in terms of time and effort, it still takes a lot of time to get it done. However, the result is truly different, and it's totally worth it, whether you're into DIY or in a salon.
Now, let us take you closer to the process of getting the trendy style. First off, we will tell you what spring twist hair supplies you or your braider will use. And before getting to braiding, we will give you some advice on choosing spring twist braiding hair.
What kind of hair do you need to use?
The installation of spring twists is pretty similar to the crochet technique for box braids, so you should look for coily hair extensions. Basically, the choice is pretty vast, so if you're a newbie, it's better to go with kadi natural spring twist hair. As told by braiders, it's a universal pick you can't go wrong with.
How many packs of spring twist hair do you need?
Since spring twists are super light in nature, you can rock a super long mane without it weigh your hair down. In general, spring hair comes in a pack with three bundles, and you will probably need half of them.
Tip: Split each coil of spring twist crochet hair into two or three, depending on the size of twists you want to achieve.
How to: Installation
When installing the twists, you will need such tools as a crochet needle, comb, and clips. Also, the process can't do without the right products: leave-in conditioner and pomade are the musts.
Prepping and sectioning. Starting with freshly washed and conditioned dry hair, part your hair into 4 to 6 sections to begin the installation. When the sections are ready, make the twist parts as big as you want them to be. Then, add some hydrating product and follow it up with pomade so that your hair won't pick out. Now, it's time for extensions.

Braiding at the roots. To install the extensions, you should braid the hair at the roots. There are a couple of ways to do that, and your task is to choose the one that works for you. You can create a small braid at the root and then go down an inch, looping the hair before completing a twist. Or, you can twist the extension down into your own hair.

Twisting and detangling. Next, you're going to create a twisted shape. To do so, gently twist (not twirl) the extensions, ensuring they're springy. Some twists may be uneven or knotted, so make sure to detangle them as you go. Also, you can split the uneven twists and then twist them down to the ends for a more consistent shape.
How Long Do Spring Twists Last? + Tricks How To Fix Them
Rocking a style that makes heads turn is cool, but you also need to know how to keep it at its best from the day you left your braider to the date you meet again. Answering the most frequently asked question, we will share the essentials on maintaining your gorgeous twists.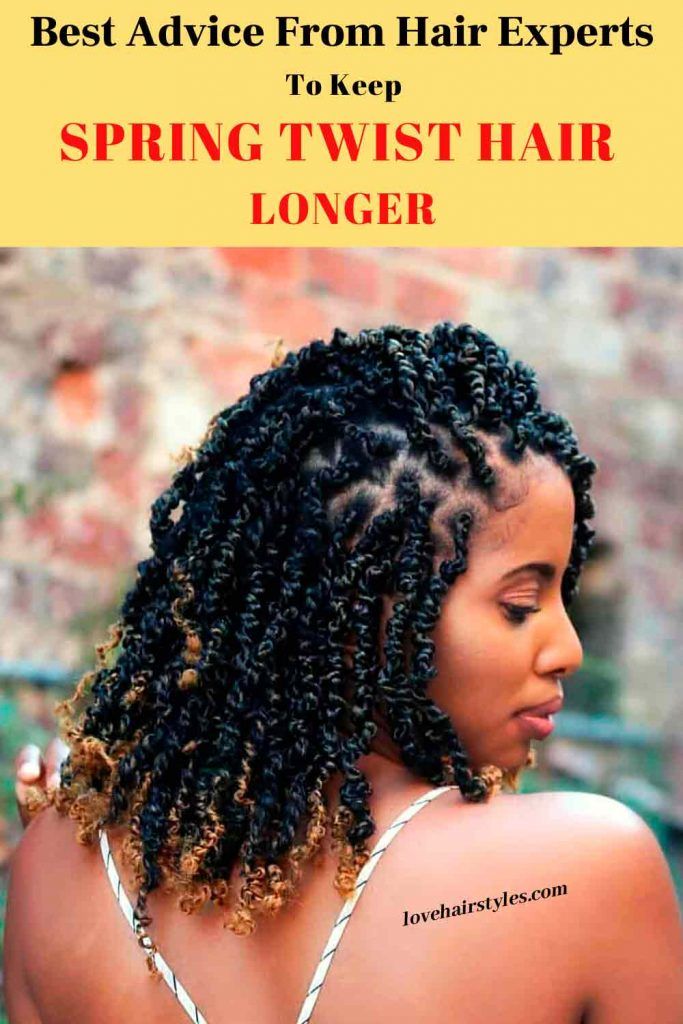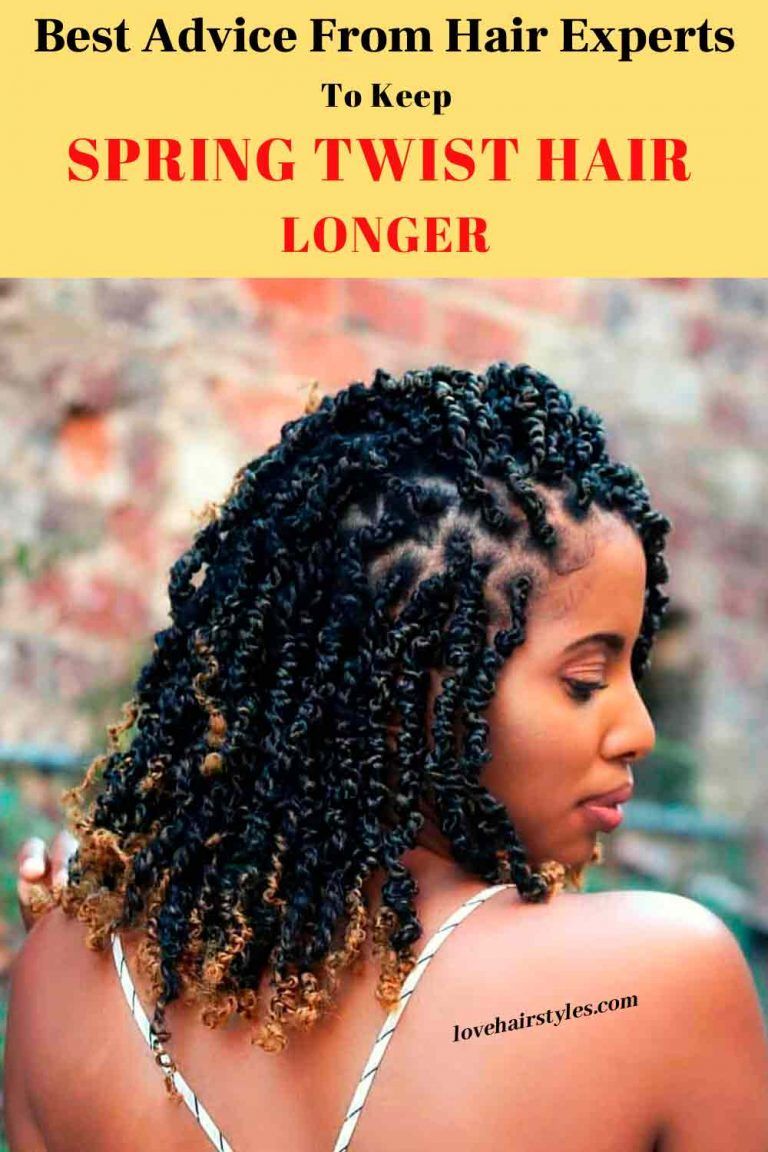 Credit photo: instagram.com/adlux_collections
Q: How long do spring twists last?
A: The lifetime of spring twists pretty much depends on the installation technique, as well as the length and the way you maintain them. Still, in general, they may last from 4-8 weeks, just like any other protective style.
Q: How do you fix an uneven spring?
A: If you happen to see your spring twists unravel, simply split them into two and twist them one more time, adding some pomade to keep it all together. In fact, it won't happen if you regularly moisturize your locks and sleep with a satin scarf.
Q: How do you keep spring twists from frizzing?
A: To get rid of frizz in spring twists, apply some moisturizing gel to them, gently 'twisting in' the product.
Awesome Spring Twist Hairstyles You Will Want To Try
While being lightweight and easy-to-wear, springs allow for countless experiments with colors, shapes, and styles! You can brighten up your fav side-swept styles by adding some color extensions or spice up your high bun with a hint of color. Even simple half-ups will look different with such a funky shape.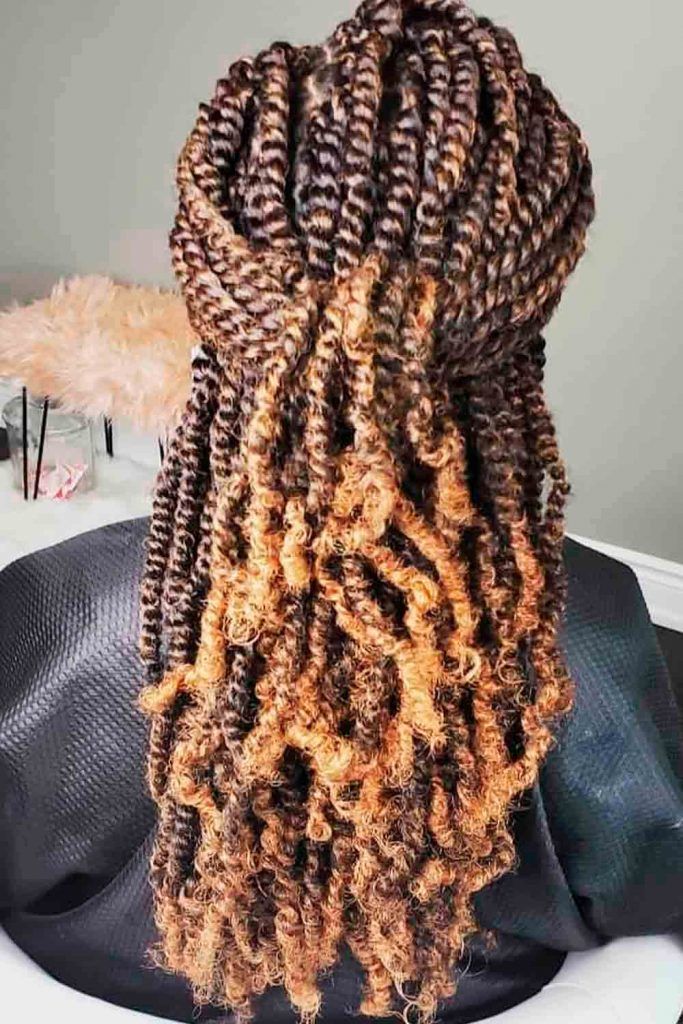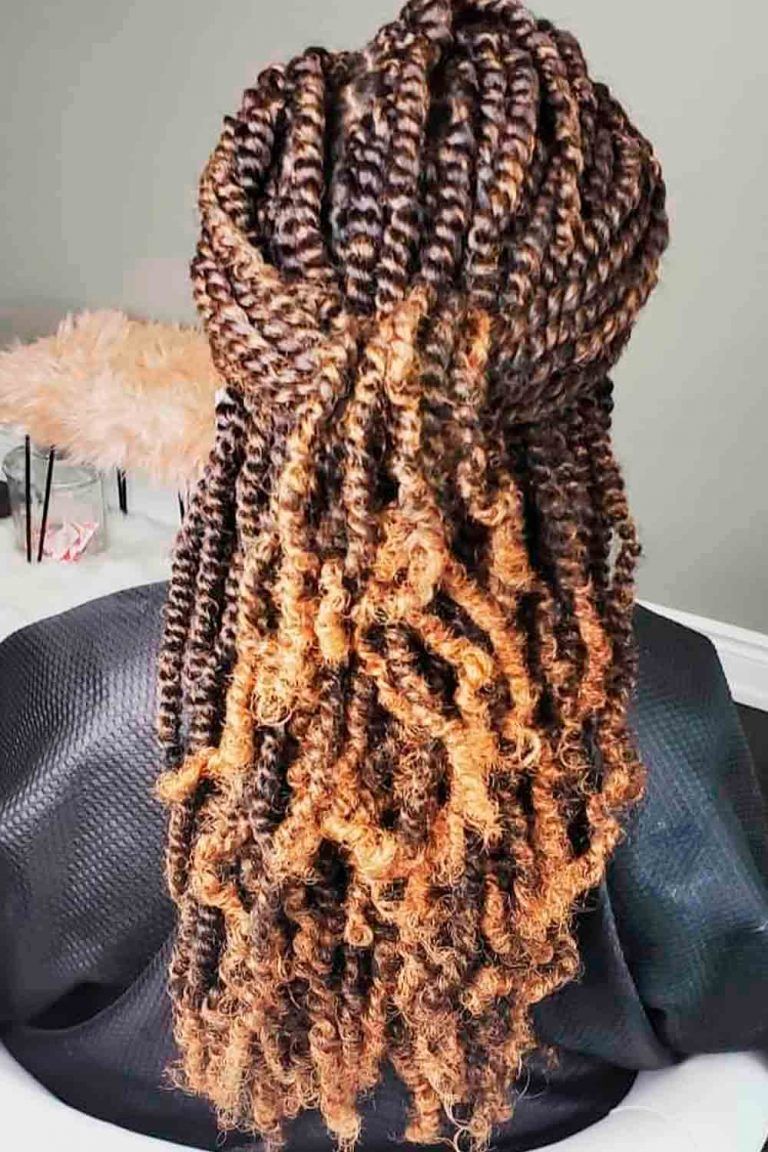 Credit photo: instagram.com/xcellentxtensions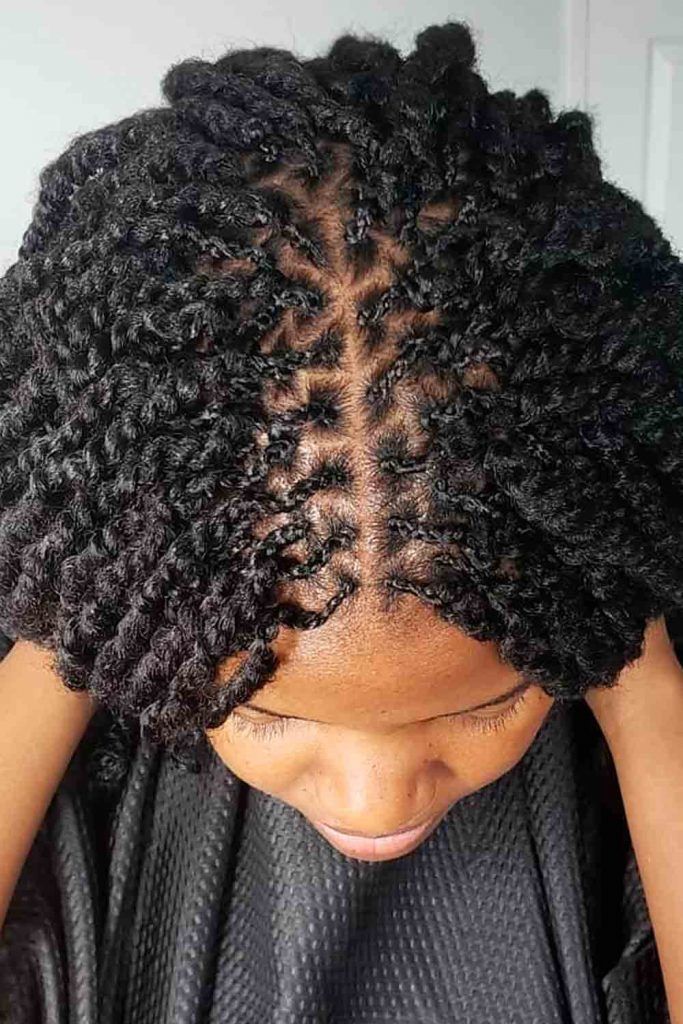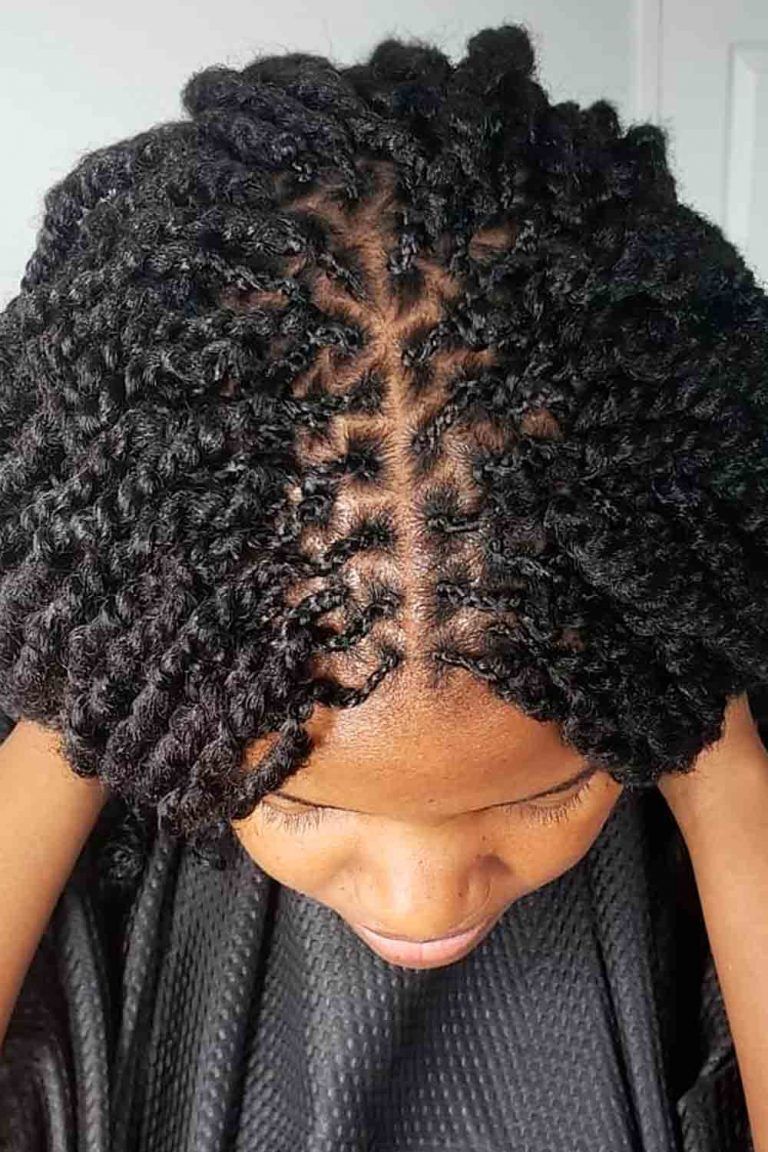 Credit photo: instagram.com/xcellentxtensions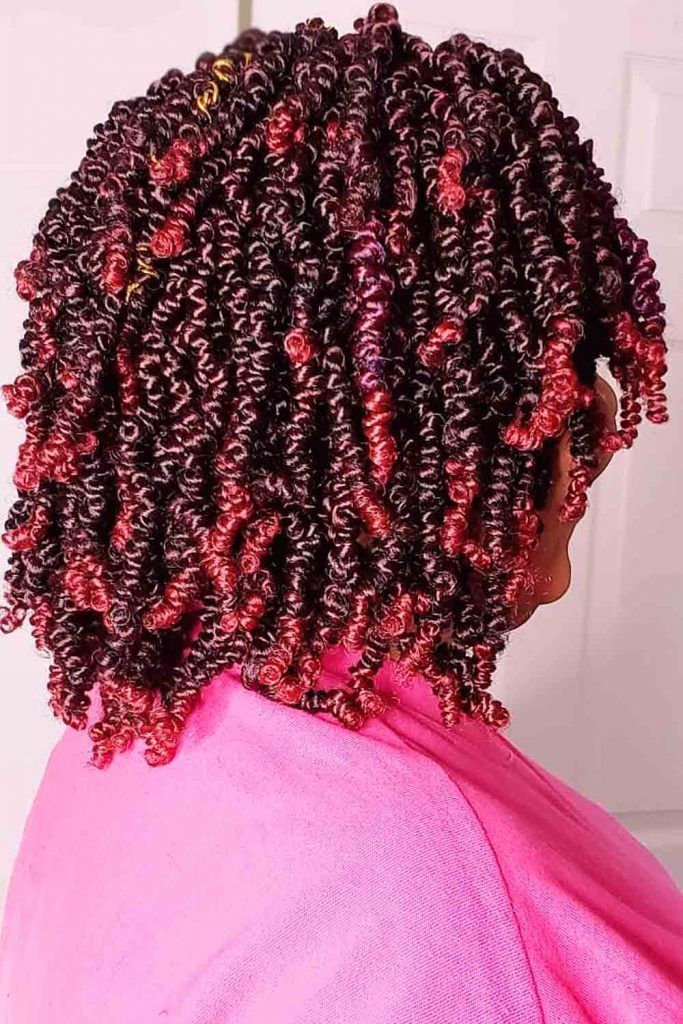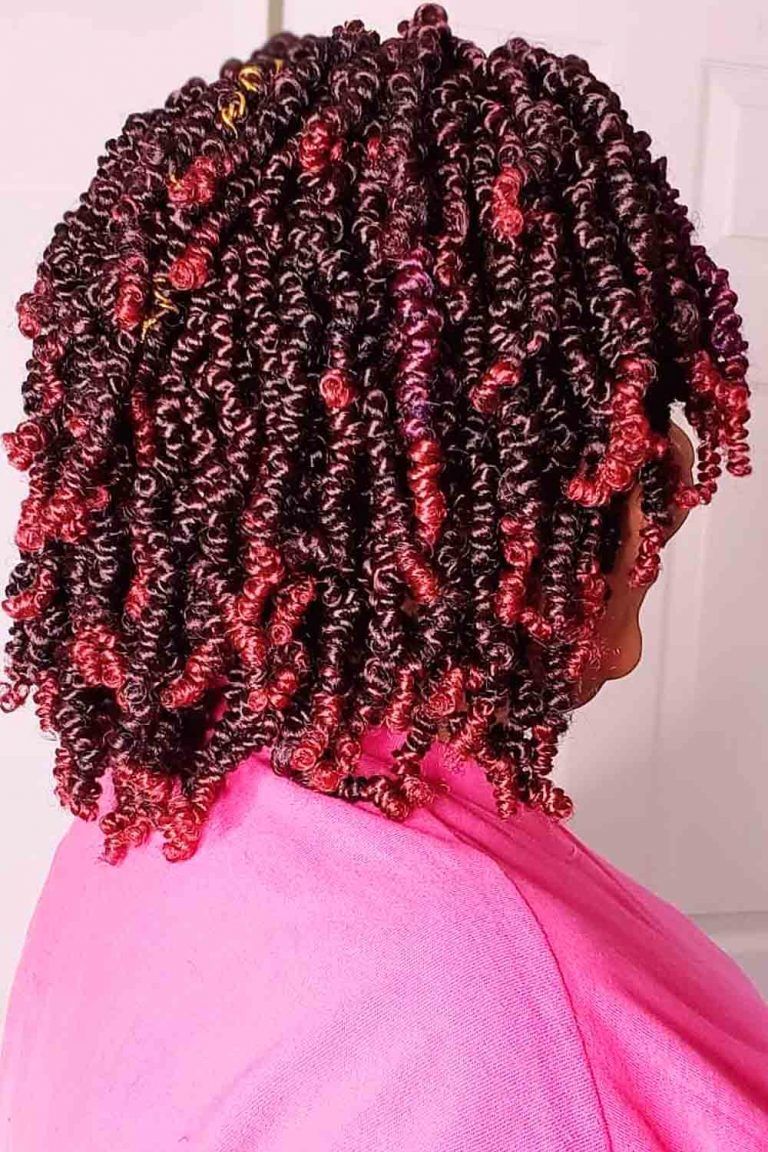 Credit photo: instagram.com/xcellentxtensions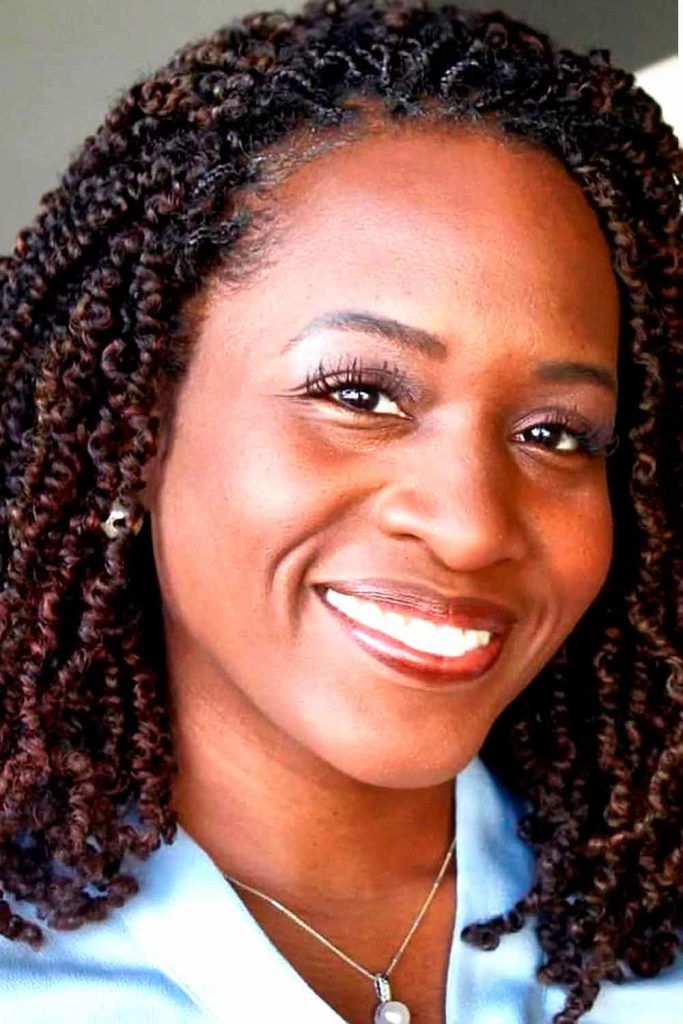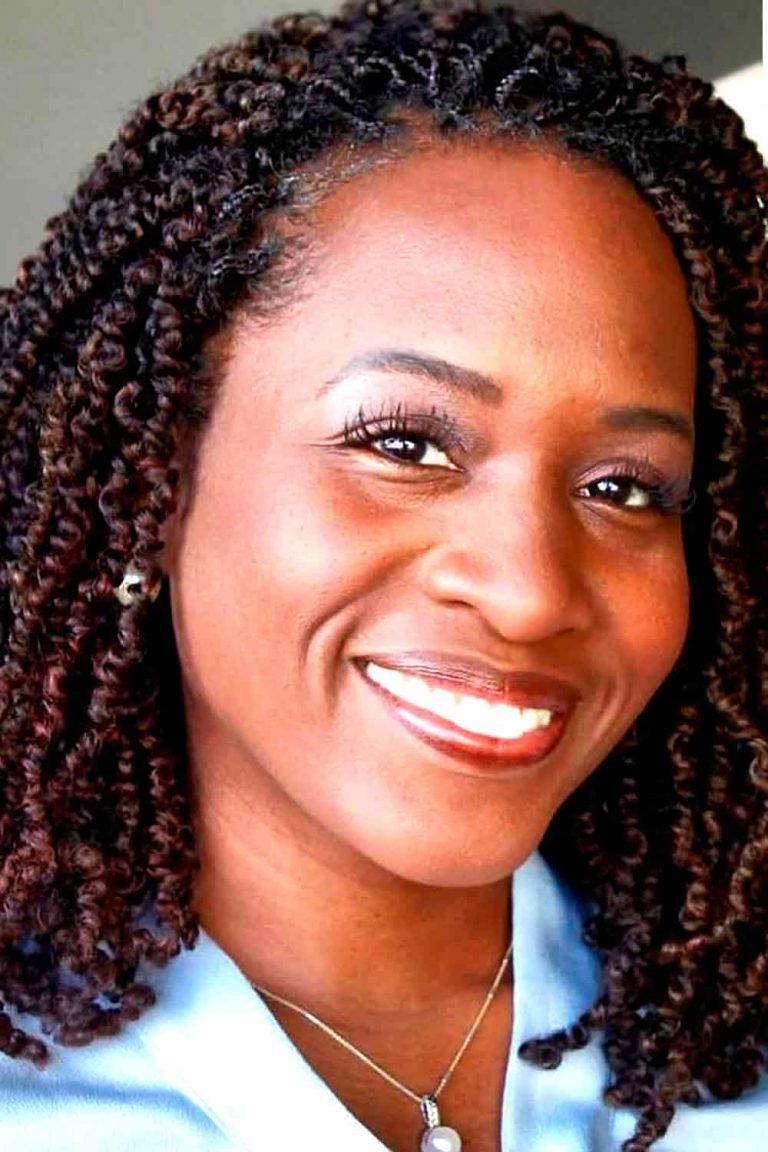 Credit photo: instagram.com/xcellentxtensions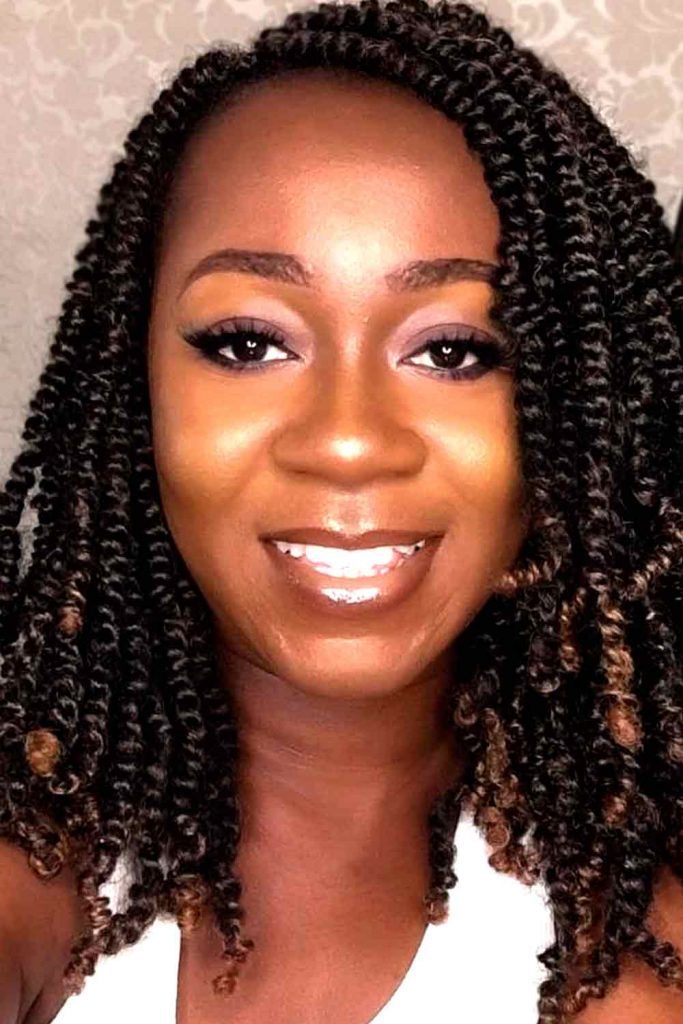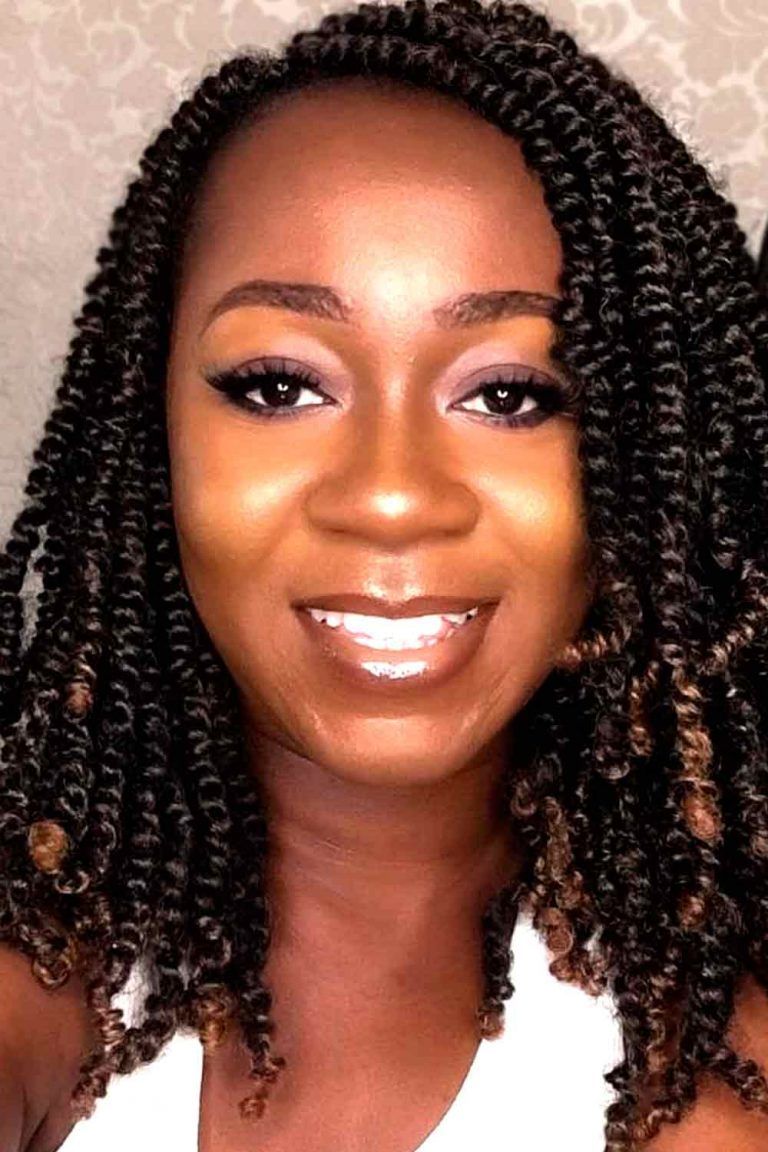 Credit photo: instagram.com/carlisbeautyhair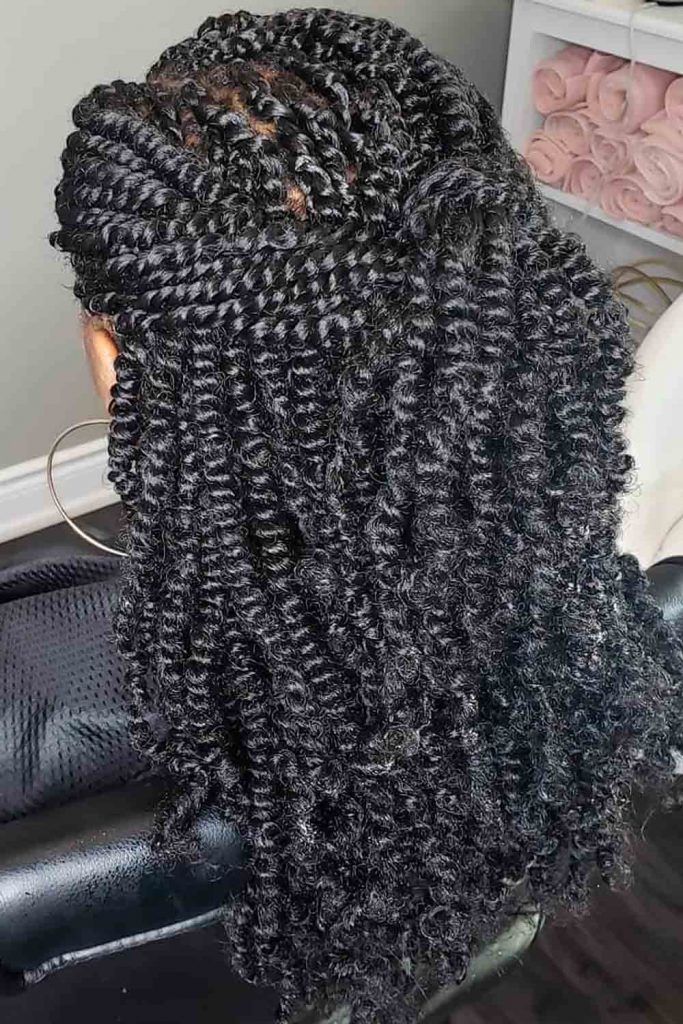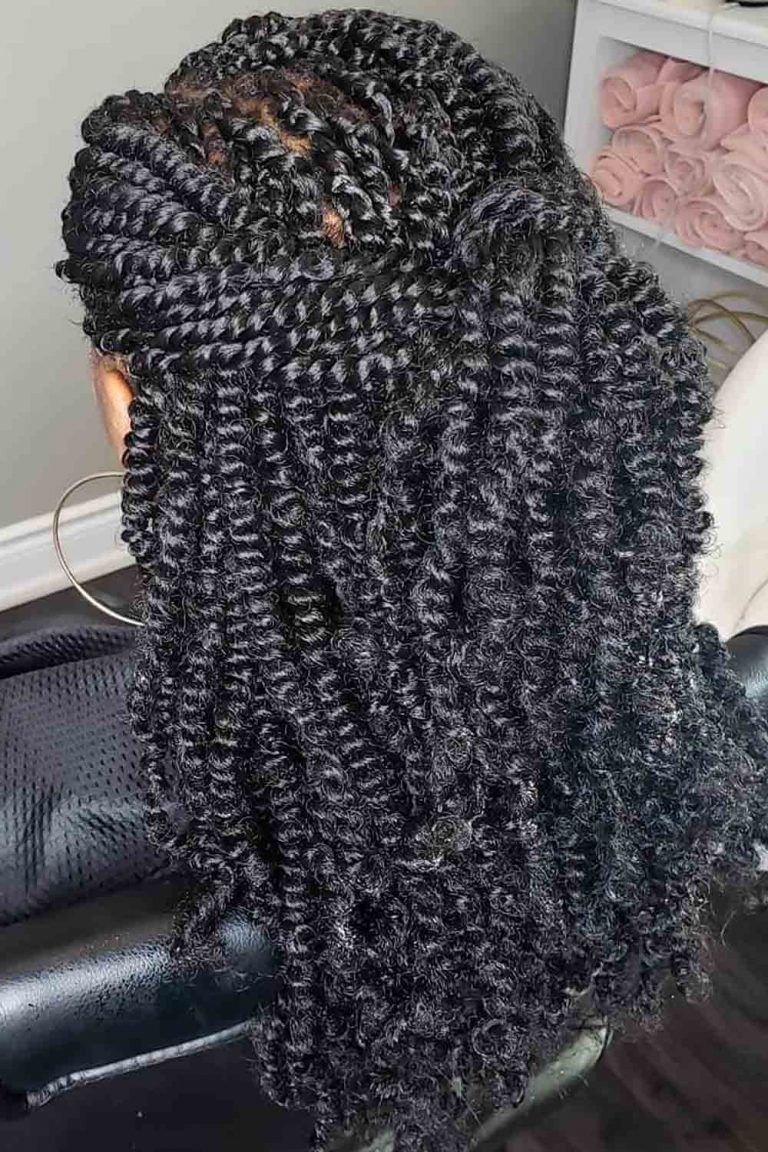 Credit photo: instagram.com/xcellentxtensions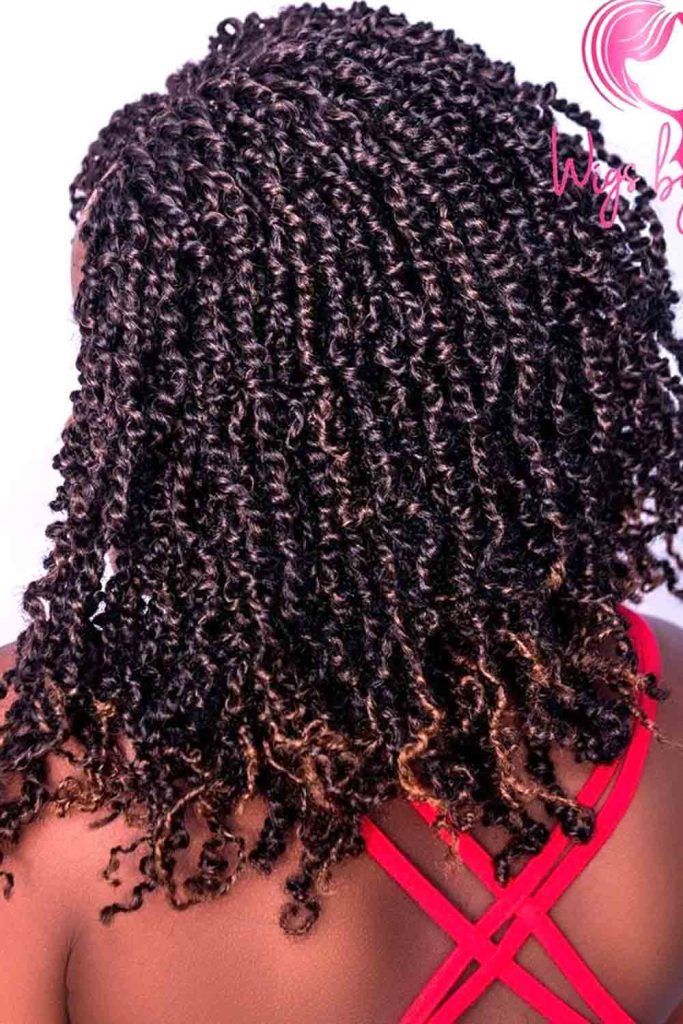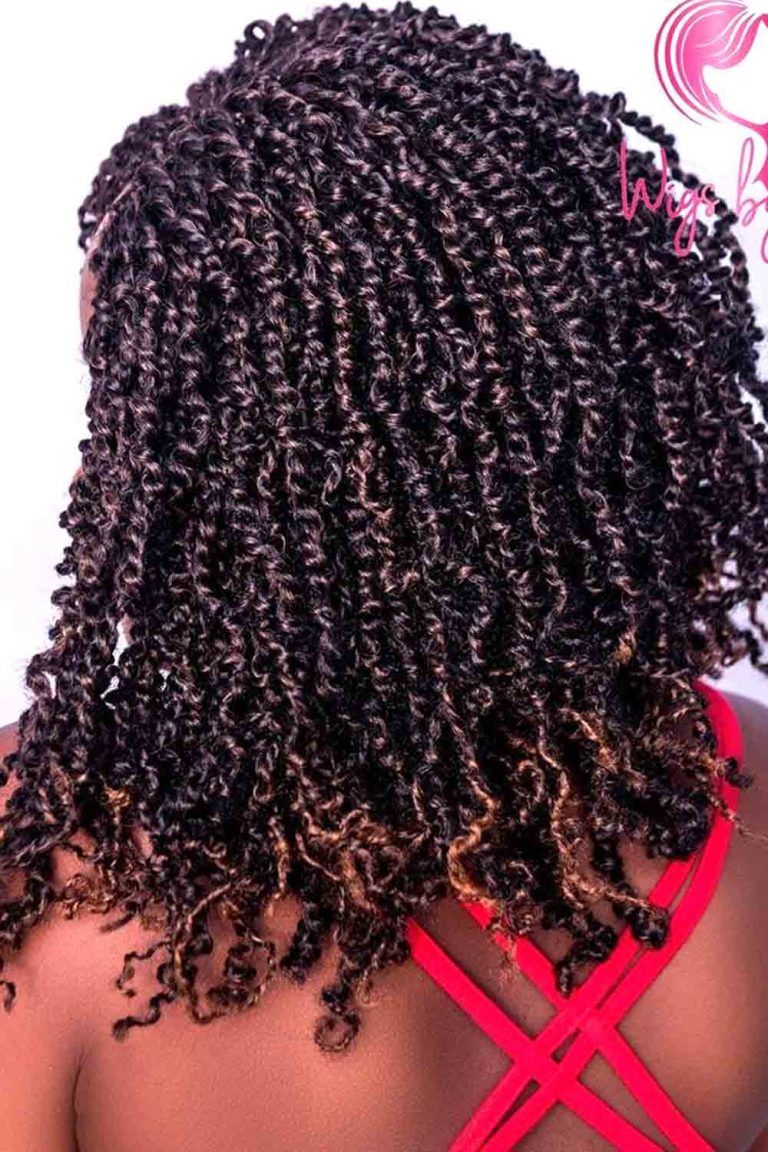 Credit photo: instagram.com/wigsbygaga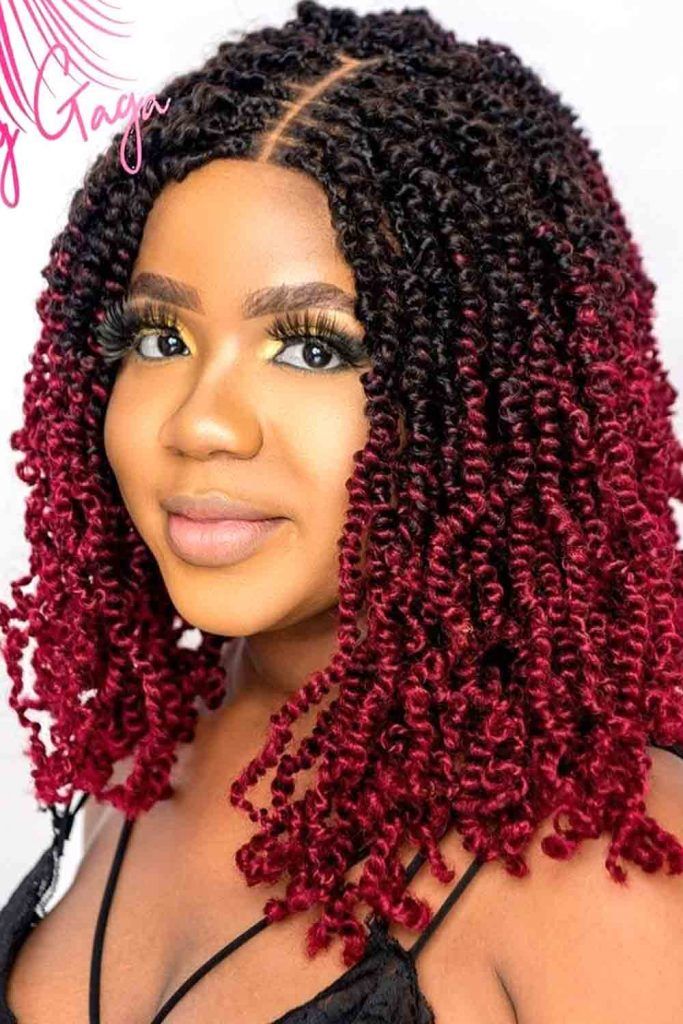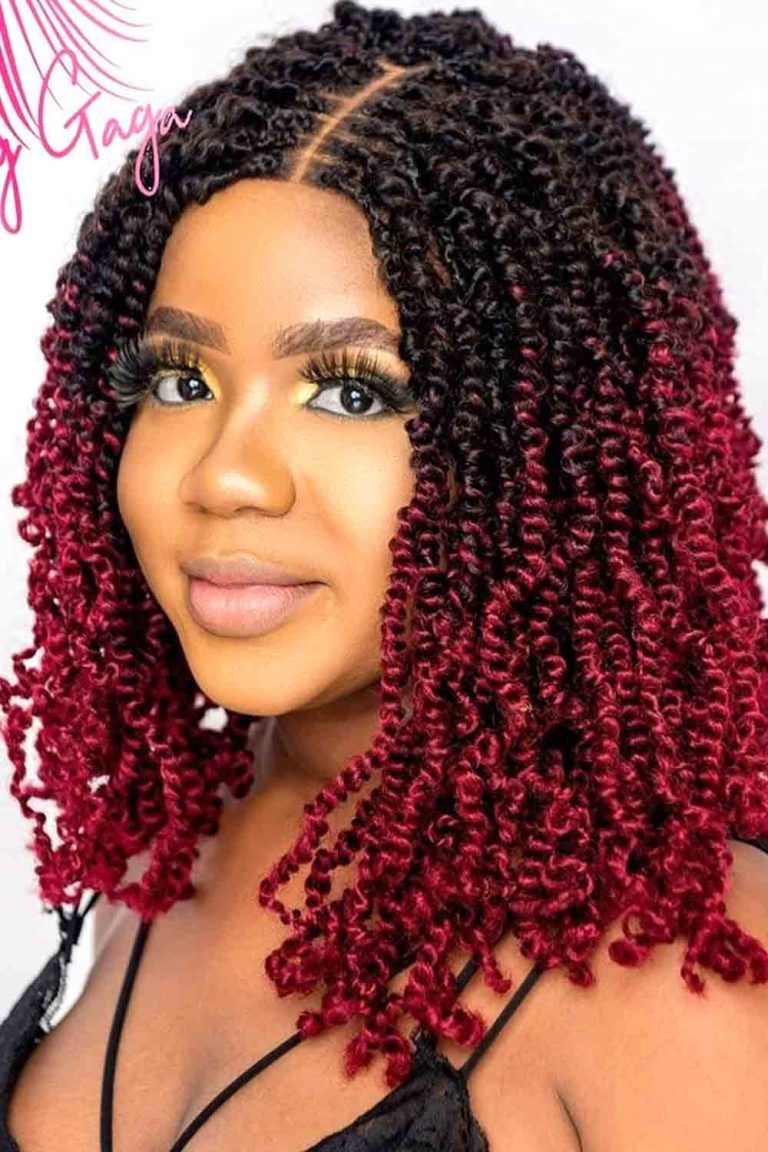 Credit photo: instagram.com/wigsbygaga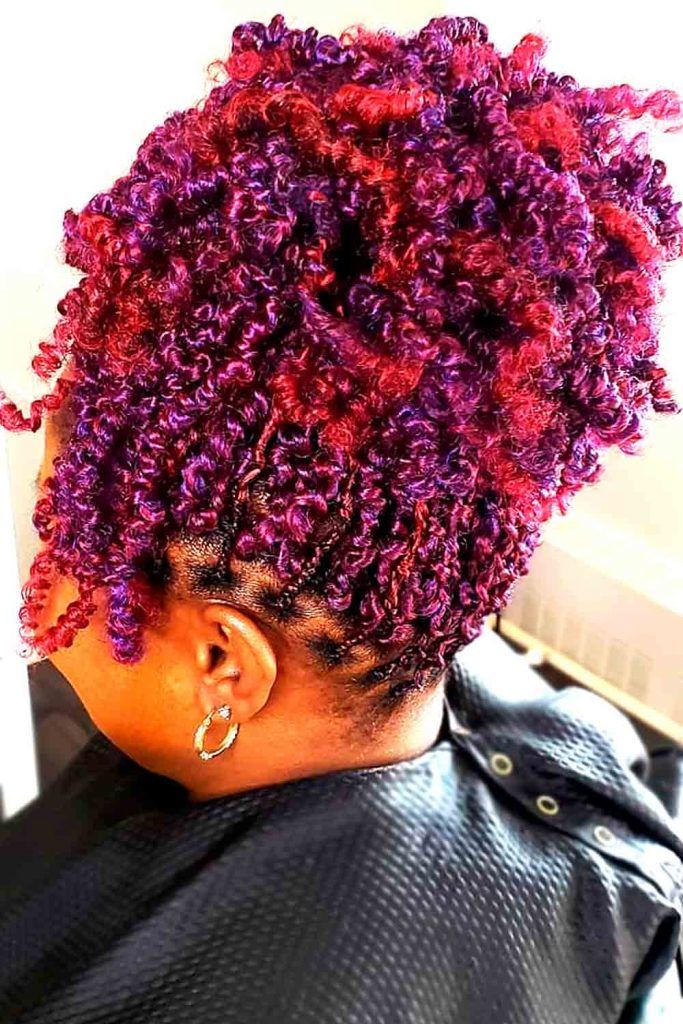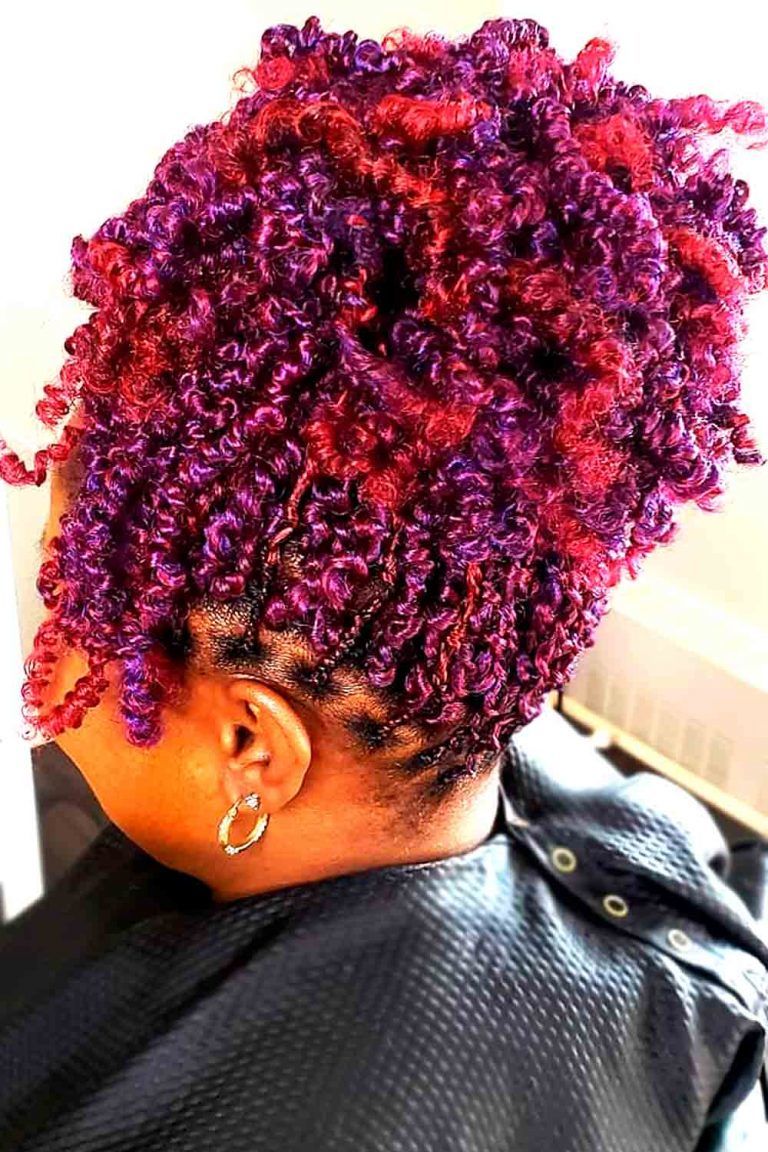 Credit photo: instagram.com/xcellentxtensions
The world of natural hairstyles if full of surprises and spring twists seem to be its eighth wonder! You asked for proofs, we gave you more. Now that you've discovered how the style is done, how stylish it is, and how it can change your natural hair routine for the better, we bet it's your turn to show up with twists!
FAQ: Spring Twist Hair
What hair is used for spring twist?
Spring twists are created with curly braiding locks and are quite easy to reproduce at home if you have a little bit of patience and know some of the expert-approved tips and tricks. Spring twists are tighter than other hair styles like, for example, passion twists.
How many packs of spring twist do I need?
Spring hair is normally sold in three bundles. However, most people only use one and a half bundles to cover the entire head. Just break each coil in the pack in half to get medium-sized twists, or in 3-4 pieces for smaller twists.
Can spring twists wet?
If you don't want to wash your spring twists, you can simply get them wet.
What's the difference between passion twist and spring twist?
Passion twists are frequently misunderstood for spring twists. They are created using pre-curled (pre-twisted) locks, whereas spring twists are formed with pre-twisted hair. Spring twists are available in various lengths and hues that will complement your personal style.
REFERENCES:
Whatever the occasion we have the inspiration you need to style your hair any which way. Source