14 Coolest Ideas on Sleeve Tattoos for Men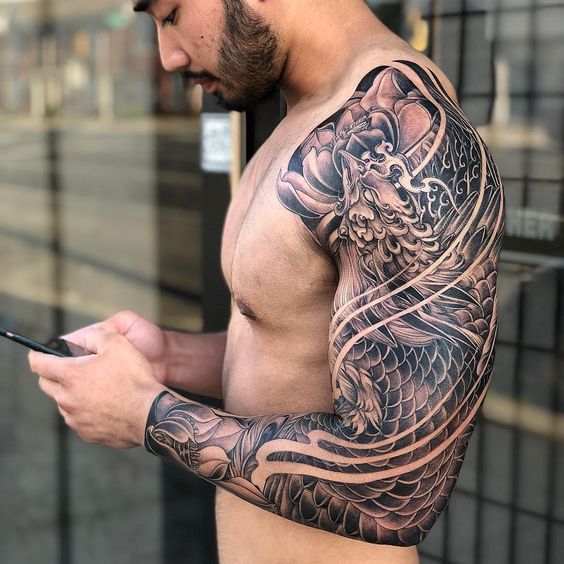 How can you wear your heart on your sleeves? Sleeve tattoos are one of the best ways to show your style. It can also serve as a homage to the things that mean a lot to you. Sleeve tattoos for men are one of the most classic styles of tattooing there is. And it is definitely not for the faint-hearted!
Sleeve tattoos are eye-catching. These head-turning pieces can take weeks and even months to finish. But the results are astounding! With the help of a custom tattoo studio, you can get sleeve tattoos that pop with style and elegance. But if you want a grungier look, then the best tattoo artists in Melbourne can do that for you, too.
Sleeve tattoos can cover almost all of your arm, so you have to think about it as a long-term commitment. Getting them removed won't be easy. That is why you really need to consider the design and style of your sleeve tattoo. How?
Get some sleeve tattoo ideas first!
If you are ready to get a sleeve tattoo but don't know what kind of sleeve tattoo to get yet, then we have got your back. Here, we will share some amazing sleeve tattoo ideas that you can copy. Perhaps you can find some ideas on how to transform your arm into a living piece of art.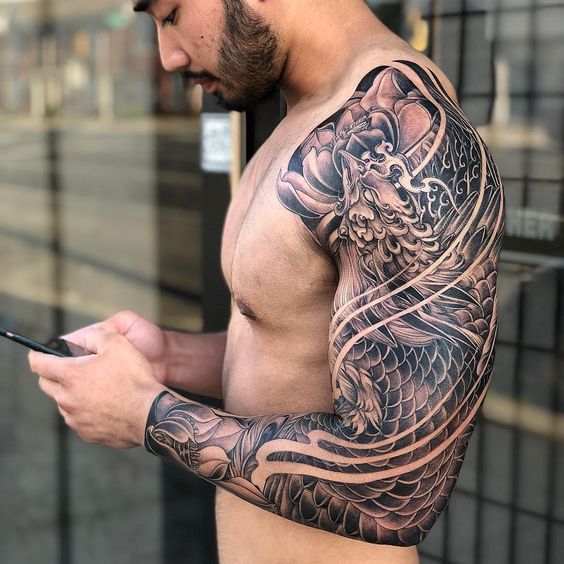 Full Sleeve Tattoo
This is one of the most popular sleeve tattoo variations. Full sleeve tattoos for men look extremely masculine. Heads will turn wherever you go as they peruse through the art that is inked into your entire arm. This type requires just as much courage as it does commitment. Your entire arm will be inked, so expect pretty lengthy tattooing sessions that can go on for many weeks.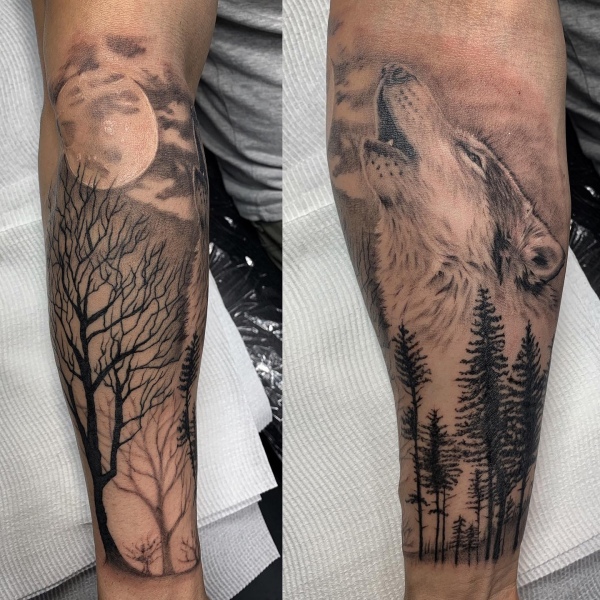 Half Sleeve Tattoo
If you are reluctant about committing to a full sleeve tattoo, you can always opt for half. You can choose to place the tattoo on your arms or forearms. If you want to save your tattoo for informal events, you can choose to place it on the arms. But if you'd rather lay it on for everyone else to see, getting inked on the forearm is an excellent choice as well.
Go All Black
Blackwork tattoo is becoming increasingly popular nowadays. This kind of tattoo is characterised by blocks filled with all black ink. This creates a dramatic and deeply bold look. For all the bold ones out there, who wish to wow a crowd, this one's an amazing choice.
More Blackwork Tattoo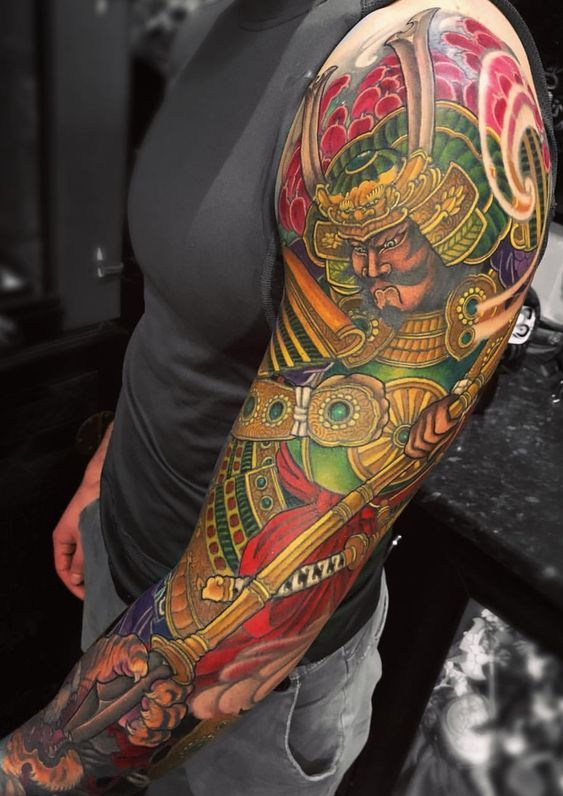 Play with Colours
If you think that going all black and grey is too bland, adding a dash of colours to your sleeve tattoo might do the trick. The main advantage is that it's on-trend right now. Adding colours into an otherwise monochromatic tattoo will give your tattoo more depth and interest. So, have your sleeve tattoo coloured to perfection today!
More Colour Tattoo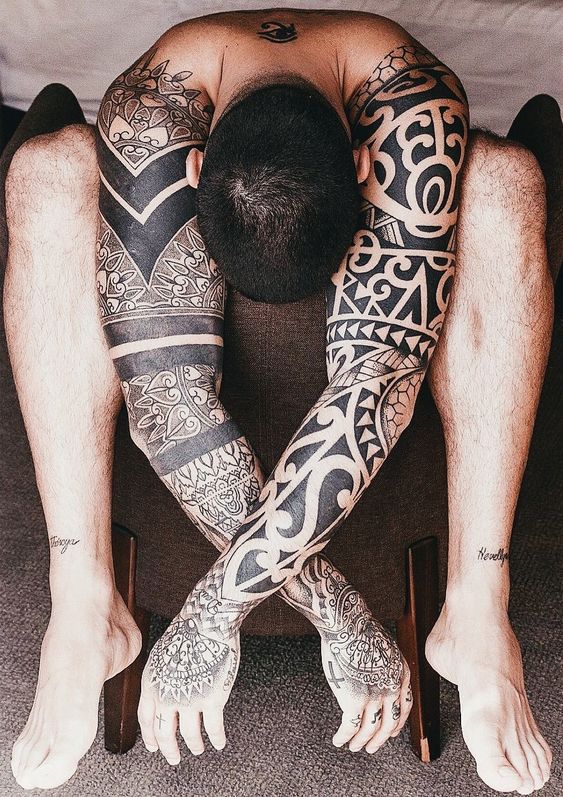 Tribal Designs
Tribal designs are inspired by tribes who used tattoos as status symbols. Some people use tribal tattoos as a means to pay tribute to their heritage. Nowadays, a large number of people look to tribal designs as a way to get back to their cultural roots. Tribal tattoos are worth showing off!
Pop Culture Faves
Are you into popular TV shows, books, and movies? Passionate fans will love the idea of pop culture sleeve tattoo ideas. Whether you want a Star Wars-themed half sleeve or a Lord of the Rings-inspired full sleeve, you can give it a go with the help of a custom tattoo studio.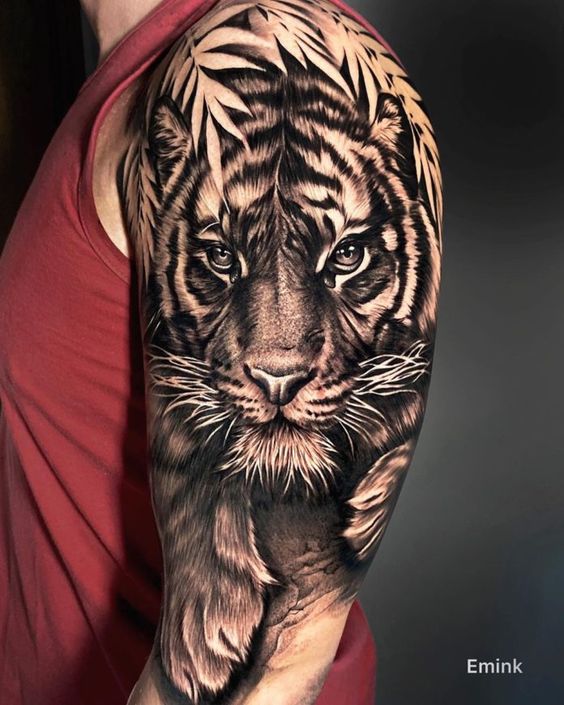 Animal Designs
Many people believe in the idea of having a spirit animal. However, even if you don't believe in spirit animals, animal tattoos still carry a lot of meaning in them. For instance, wolf sleeve tattoo ideas help express the strength of your will and determination. You can also have a lion, owl, or even sea creatures inked on your arm.
Floral Designs
Who says floral designs are only for girls? Floral designs look incredibly jaw-dropping even on men. The best tattoo artists in Melbourne can turn floral designs into an amazing piece of art that you'll be proud of. But of course, confidence is still key to rocking any type of sleeve tattoo designs.
Look Cool with Mecha
Step into the future with mecha designs. Get your gears ready and show the world your passion for mechanical designs with this tattoo idea.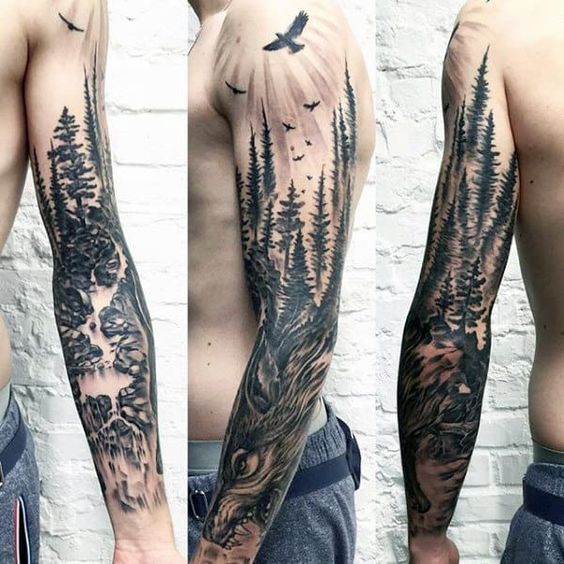 Pay Tribute to Nature
If you want to take a piece of nature everywhere you go, you can have nature-themed designs on your sleeves, too! Nature tattoo sleeve ideas show just how passionate you are for the preservation of the planet. When done right, it can be very relaxing to look at as well!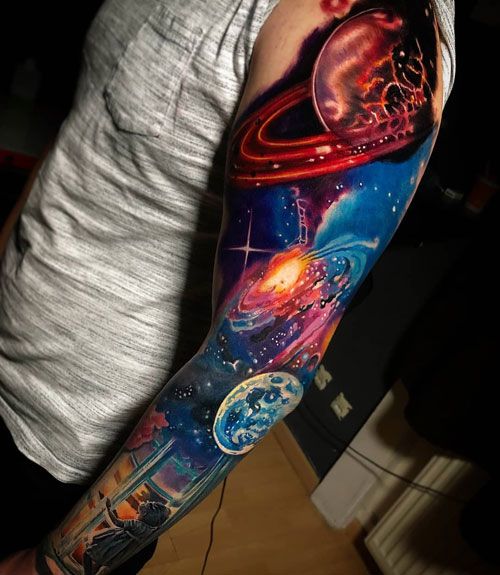 Out-of-This-World Designs
Are you looking for designs that are uniquely yours? Custom tattoo studios can ink sleeve tattoo designs that are simply out of this world. From fantasy creatures to galactical sceneries, there are no limitations as to what you can put on your sleeve tattoo.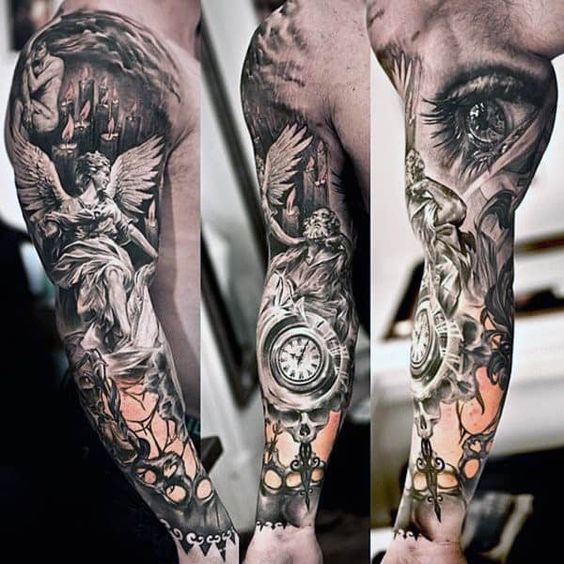 Heavenly Homage
If you want to pay homage to your spiritual beliefs, then religious designs are simply divine! No matter what religion you subscribe to, you can have symbols, images, and scriptures inked in.
Meaningful Faces
A picture paints a thousand words. But a picture of a loved one can say even more! Portrait sleeve tattoos for men can show how devoted they are to their families and loved ones. Nothing says love than a well-inked portrait sleeve tattoo.
More Portrait Tattoo
A Mix of Everything!
If you don't want to stick to a single style or design, you can always have a mix of everything you like. You can have a portrait of your family enclosed in a blackwork piece, for instance. Or you can also have flowers blooming next to decaying skulls. The possibilities are endless when it comes to sleeve tattoos for men.
If you need help figuring out which style to go for, check out Vivid Ink Tattoo's Instagram page today. We have a team of the best tattoo artists in Melbourne that can transform ordinary arms into eye-catching pieces of art.
Check out more of Sleeve Tattoos here
Got more sleeve tattoo ideas?
We'd love to hear about unique design ideas from our customers. We appreciate personally curated pieces that have great meaning and equally great aesthetics.
Contact us today. Let's get inking!